Statement on the Russia's aggression against Ukraine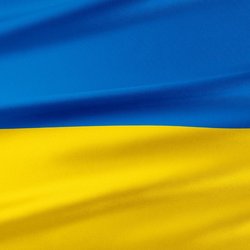 Kreisau-Initiative – emerged from the Central and Eastern Europe opposition movements – has been committing for 30 years to the mutual understanding of young people and the integration of Europe as an active civil society organisation. For our educational activities, we co-operate with partners in over 40 countries, also from the Ukraine we are in touch with right now. We share their disbelief and support them in their pursuits to live peaceful life.
We feel deeply connected with the freedom movement in Ukraine, during the Orange Revolution 2004/05 and Euromaidan 2013/14. In the last eight years, Ukraine has been a good example of the difficult but ultimately forward-looking path towards a democratic state with a strong, pluralistic civil society. Now the hard-won freedom and democracy in Ukraine are threatened to be destroyed by Russia before Europe's eyes.
Therefore, our sympathy goes out to all peace-loving Ukrainians who are innocent victims of war and who are desperately fighting today. We also think of the Russians and Belarusians who are now raising their voices. We stand by your side.
What can we do now:
---
::: UA :::
Події останніх днів в Україні шокували всіх нас. Вторгнення Російської Федерації в Україну – демократичну та суверенну державу – це пряма атака на демократію. Це відбувається сьогодні в центрі Європи. Ця війна є загрозою для миру в усій Європі та зводить нанівець всі досягнення минулих 30 років.
Організація Kreisau-Initiative, що була створена зі східно- та центральноєвропейських опозиційних рухів, діє як активна організація європейського громадянського суспільства для порозуміння між молоддю та для спільного розвитку Європи ось уже понад 30 років. Ми проводимо освітню роботу з партнерами з понад 40 країн, з-поміж яких є організації з України, з якими ми активно та інтенсивно підтримуємо контакт. Ми розділяємо їх відчай та підтримуємо їх прагнення до життя в мирі.
Ми завжди відчували тісний зв'язок з рухом свободи в Україні - і під час Помаранчевої революції 2004/05 і під час Євромайдану 2013/14. Саме протягом останніх восьми років Україна показує нам хороший приклад важкого шляху, але шляху налаштованого на майбутню демократичну державу із сильним плюралістичними громадянським суспільством. Наразі існує загроза, що так важко виборена Україною свобода і демократія може бути знищена Росією прямо на очах у всієї Європи.
Тому ми висловлюємо своє співчуття всім українцям і українкам мирного суспільства, які стали невинними жертвами війні і мусять боротися з величезною загрозою. Ми також пам'ятаємо і про росіян, росіянок, білорусів і білорусок, які теж починають говорити. Ми на вашому боці.
Як можна висловити свою підтримку зараз:
- активно питати та пропонувати допомогу українським друзям та знайомим, їм зараз це необхідно!
- демонструвати солідарність з українцями на вулицях ваших міст
- жертвувати гроші для організацій на допомогу в Україні: гуманітарна допомога – Emergency Humanitarian Aid for Ukraine
- підписувати петиції на підтримку України, писати депутатами вашого виборчого округу з закликом до рішучих дій. Пошук депутатів за виборчим округом
- поширювати інформацію тільки з перевірених ресурсів, аби уникнути інформаційних атак та дезінформації (спочатку перевіряйте видання, а потім поширюйте!)
- пожертви проти поширення дезінформації та на підтримку незалежних новинних ресурсів можна тут: https://www.gofundme.com/f/kyivindependent-launch