New publication: The DARE Practical Guide for Inclusion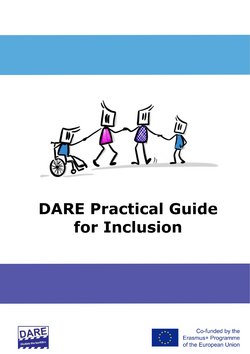 With this guide, we address youth workers, facilitators and everyone interested in the topic of inclusion in the context of international youth exchanges. It is now available in English and will be translated into other languages including German and Italian.
The publication ist the first outcome of the "DARE: DisAble the barRiErs" Erasmus+ strategic partnership.