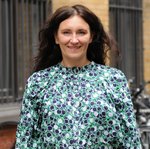 Acting Executive Director
Educational Programmes Specialist
Inclusion Section Manager
Email: kosek [at] kreisau.de
Phone: +49 (0)30 / 53 89 31 63 65
Languages: German, Polish, English
Office days: Tuesday to Friday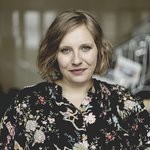 Sofie Koscholke
Educational Programmes Specialist in the Inclusion and Social-ecological transformation sections (deputy)
Email: koscholke[at]kreisau.de
Phone: +49 (0) 156 78 85 65 07
Languages: German, English, Polish, French
Office days: Monday to Thursday
Sofie Koscholke studied European media culture in Weimar, Germany, and Lyon, France, as well as intercultural communication in Frankfurt (Oder), Germany. From 2015 to 2018, she was an educational programmes specialist in the International Youth Meeting Centre in Krzyżowa, Poland, and since September 2022 has been working for the Kreisau-Initiative again in the focal areas of Inclusion and social-ecological transformation.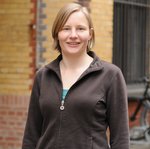 Elisabeth Kremer studied German-French studies and European Studies in Germany, France and Denmark. She is a certified teamer of intercultural youth meetings and group-interpreter within the German-French Youth Cooperation. Since May 2018, she has been working as a programme manager in the Kreisau-Initiative.
For the past 10 years, Johannes Huth has worked in various national and international organisations in the field of non-formal youth and adult education. He is a trained mediator and theatre pedagogue. He holds a master's degree in educational sciences with a specialisation in education for sustainable development. He joined the Kreisau-Initiative in February 2022.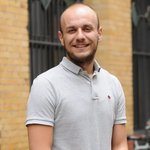 Kerim Somun he has been working for the Kreisau-Initiative since February 2017. His main focus is the project Model International Criminal Court (MICC). He studied Public Administration at the University of Sarajevo and wrote his bachelor thesis on including youth in decision-making processes. His interests focus mainly on human rights, peace building, transitional justice and youth leadership.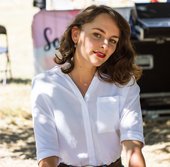 Alla Bahlei
Educational Programmes Coordinator in the Inclusion section
Email: bahlei [at] kreisau.de
Phone : +49 (0)30 / 53 89 31 63 65
Languages: German, English, Ukrainian, Polish
Office days: Wednesday and Thursday (part-time)
Alla Bahlei studied politics in Chernivtsi (Ukraine), Słupsk (Poland), Brno (Czech Republic) and Athens (Greece). Now she is studying Middle- and East European culture and history in Frankfurt (Oder) in Germany. Since December 2022, she has been working as a project coordinator in the Kreisau-Initiative.
Financial Specialist
Email: kindler [at] kreisau.de
Phone: +49 (0) 156 78 85 65 05
Languages: German, English
Office days: Tuesday to Friday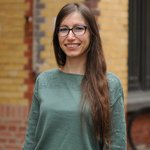 Public Relations Officer
Email: szczypta [at] kreisau.de
Phone: +49 (0) 156 78 85 65 04
Languages: German, Polish, English, Spanish
Office days: Monday to Thursday (part-time)
Elmira Dmitrieva
Volunteer
Email: dmitrieva [at] kreisau.de
Phone: +49 (0)30 / 53 89 38 75 93
Languages: German, Russian, English
Office days: Monday to Friday